Memrabel 3 Dashboard
The Memrabel Dashboard can be used to control your Memrabel 3 over the internet. The Dashboard is accessed using a web browser, therefore Laptops, Desktop computers, phones and tablets can all be used. The Dashboard is very easy to use and provides help to guide you through setting up alarms.
You can send images, videos, pictures and audio. The files sent to your Memrabel 3 are securely encrypted for peace of mind.
As an example, say you would like to send a reminder message about a healthcare visitor.
You can send a picture of the carer and add a text caption that will be displayed next to the picture.
You can easily customise the type of alarm, should it be played one time only, daily at the same time, weekly on a specific day, or a day of the month.
The alarm duration can be set, this is how long the alarm will be displayed for, so in this case I would like the healthcare visit reminder to be displayed for 25 minutes.
A pre alarm chime can be sounded before the alarm is shown, this is to draw attention to the Memrabel 3, indicating an alarm is about to play.
Media can be added from your phone gallery or from your tablet or computer.
Below is a screenshot of the Memrabel Dashboard, showing the alarm being created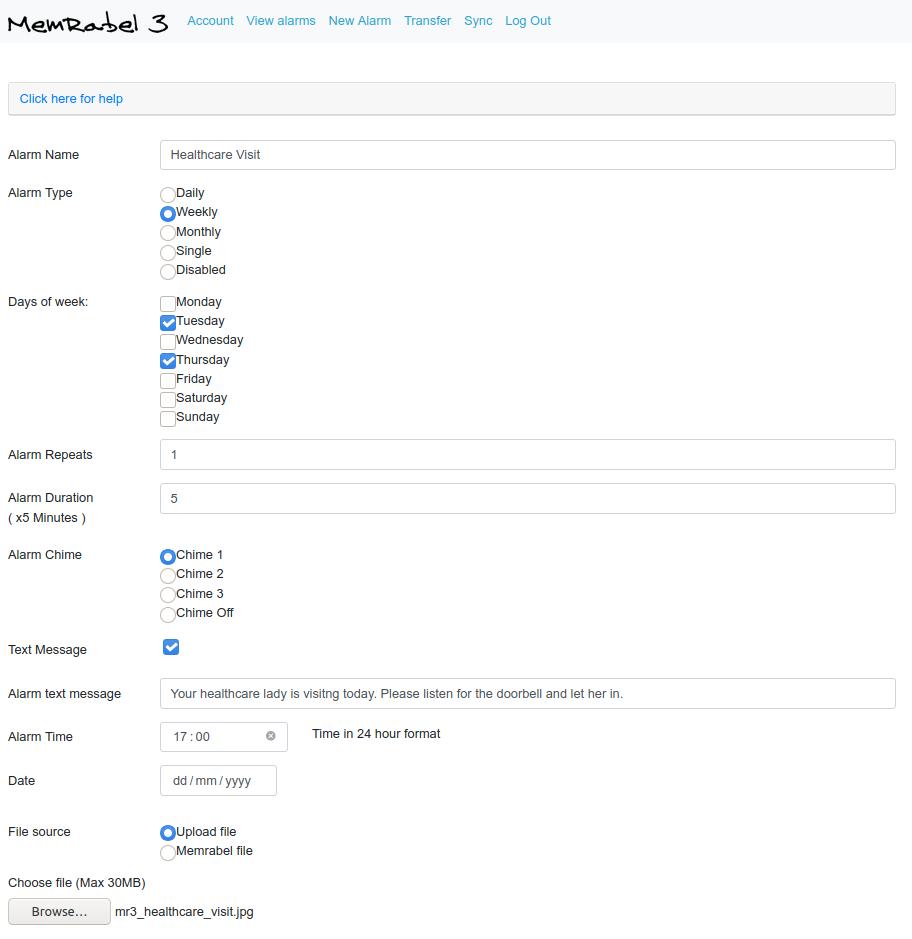 Once the alarm is created, it can then be transferred to the Memrabel, giving status of the operation, alarm sending in progress, alarm send complete





This message will now be displayed on the Memrabel, at the time set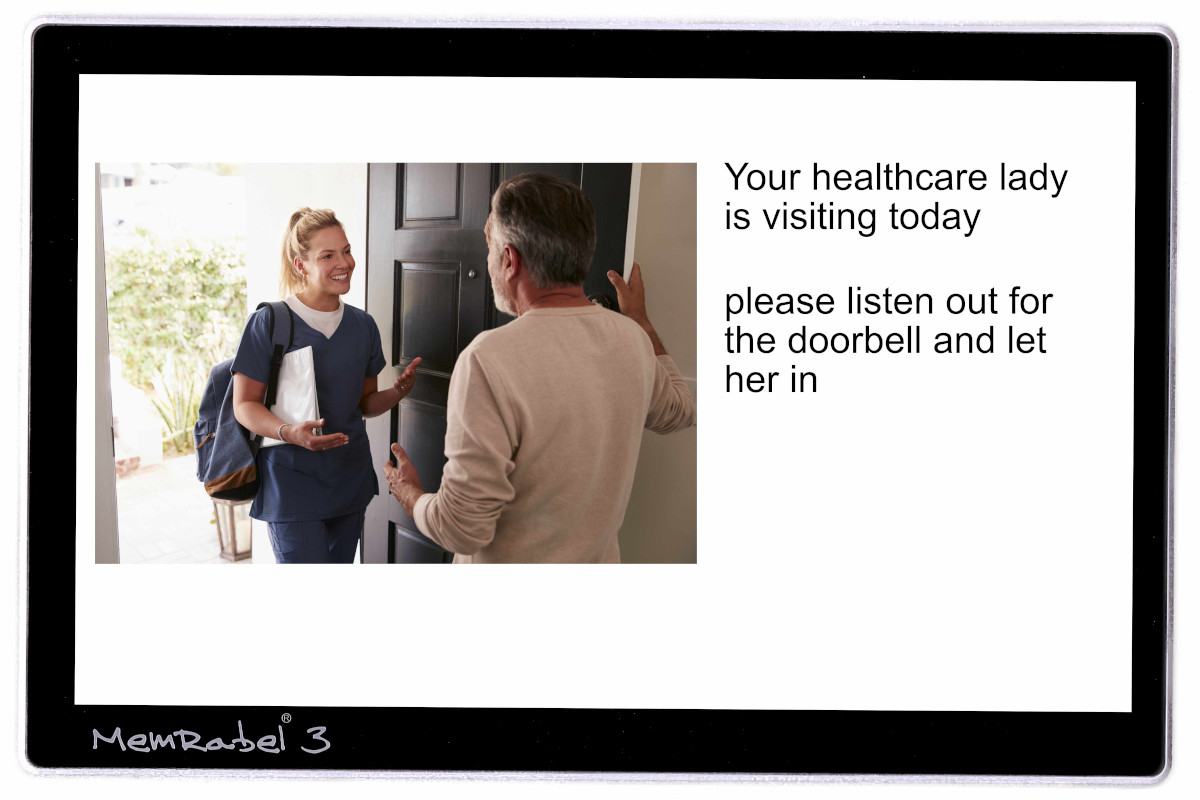 All of your alarms can be viewed and edited if required. It's really easy to see what alarms are set, alarms can also be named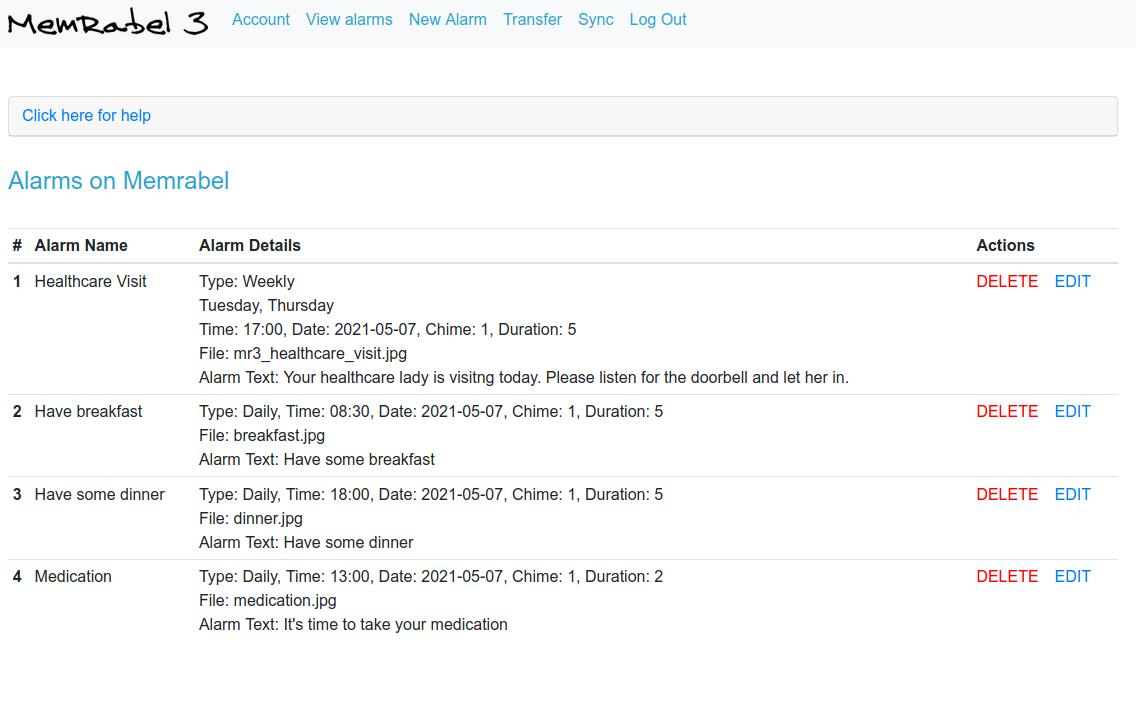 A paid annual subscription is required to use the Memrabel Dashboard. The annual Memrabel Dashboard subscription is currently on sale at £29.95, usual price £49.95
Click Here to go to the Memrabel 3 product page
The Service Terms can be viewed Here